Concrete contractor and landscaping 101
Whether you want to develop or update the landscaping on your property, it will give you a chance to forge a customizable space for you and your household to communicate and socialize. Landscaping will give you plenty of options to choose from to customize your property, whether that means inserting a new patio or deck in your yard or developing a beautiful garden that you can work on for years to come. Utilizing concrete, in particular, can enhance your property in numerous ways if you know how to properly install it under the best external conditions and adhere to the advice of your concrete contractor. 
Discover the ultimate guide to concrete landscaping and how it can improve your property. 
Why concrete
Concrete is a culmination of either sand or gravel with the addition of water and then a mix of concrete, a powdered form made from lime and clay. More components can be added to this mixture that will enable a homeowner to design the mixture. This material is the perfect addition to any piece of property as it is a durable substance that will be able to withstand varied weather conditions without sustaining too much costly damage you'll have to repair later on. More so, concrete is one of the more affordable installations you can implement on your property, more accessible than building a deck and installing new garden features. It's also easy to install, even for beginners who deem themselves novices. 
Professional or personal installation 
Once you understand the ins and outs of concrete and your interest is piqued enough to want to install it on your property, you can begin to decipher how you want it installed. You can choose between installing concrete yourself or getting it installed by a professional. If you lack the knowledge and experience in pouring concrete, you'll want to look into getting professional assistance. Hiring a concrete contractor will give you significant assistance in operating and organizing the project you have in mind.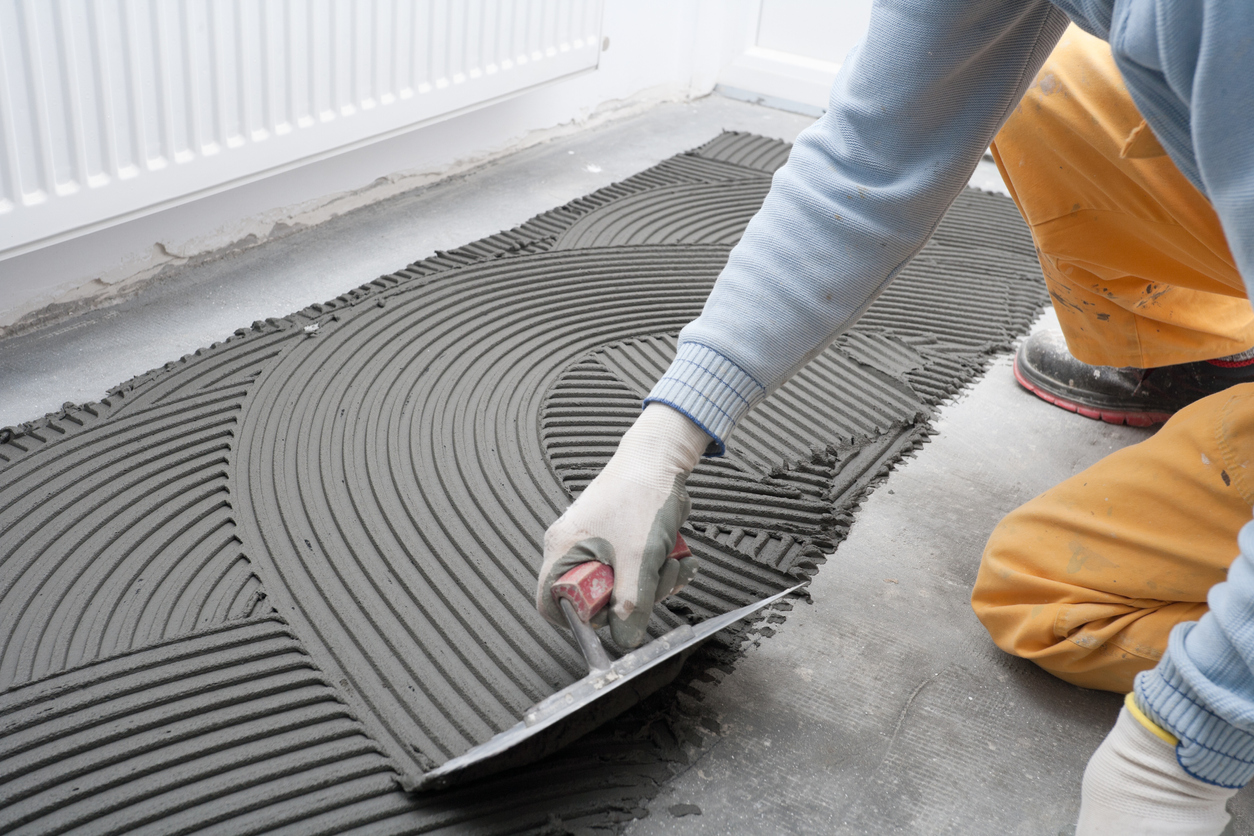 Selecting size and colour
After you have figured out how you want to install the concrete on your property, you can choose from different design options in terms of the size and colour of the concrete. These qualities will depend on the concrete mixture. If you want to cover a large portion of your property with concrete, you'll need to ensure the mixture has extended scoring and expansion joints that will fulfil your desired plans. For colour, you can select from different dyes to add to the mixture that can, including white, baseline grey, and ruddy colour that will emulate brick. 
Choosing a finish
You can choose from myriad finishes to enhance the appearance of your concrete installation. You can select exposed aggregate, small stones placed on top of the concrete; textured concrete, which is salt placed on top of the concrete; stamped, which is classified as concrete with a coloured additive with a repeated pattern, among many more finishes. 
Maintenance
Once you have your concrete poured and finished in the way you want, you'll want to avoid making direct contact with it for a couple days. Afterward, be watchful of overhanging trees that could leave undesired natural debris on your concrete and take pains to wash anything off it from time to time. 
As the leading concrete contractors in Calgary, Apex Concrete is ready to take your outdoor space to the next level. Our expertise, high-quality workmanship, and landscaping services will transform your home into the oasis you've always wanted. As the top-tier professional concrete company in Calgary, we know how to customize our services to suit your style and taste. Whether it's forming a concrete patio for summer BBQs, relaying your concrete driveways, or adding the finishing touches to your home's entrance, we can execute your plan to perfection. Our concrete and landscaping services will make you fall back in love with your home. Transform your home with our concrete contractors. Contact us at 403-333-6633 or [email protected] today.