Your concrete driveway is a beautiful piece of construction that offers convenience and ease for your vehicles, and your eyes. A well-maintained concrete driveway can impress friends, family, and neighbours alike. For people willing to spend a bit of extra money, exposed aggregate concrete looks beautiful while giving a natural, authentic feel to their driveway. 
However, for all of the virtues of your concrete driveway, there are still some necessary steps to take to maintain it properly. It will not remain beautiful with a lack of attention. This is why it is important to prepare your concrete driveway for the summertime, and there are some easy steps that you can follow.
Tips for Maintaining Your Concrete Driveway
Pressure Washing
If you have an older home, chances are the concrete areas have started to turn a slightly off-putting colour. This is natural with concrete because it is just modified stone, and it will engage in oxidation and chemical changes throughout its life cycle. However, if you want to keep it looking fresh and new that can be easily accomplished with a power washer.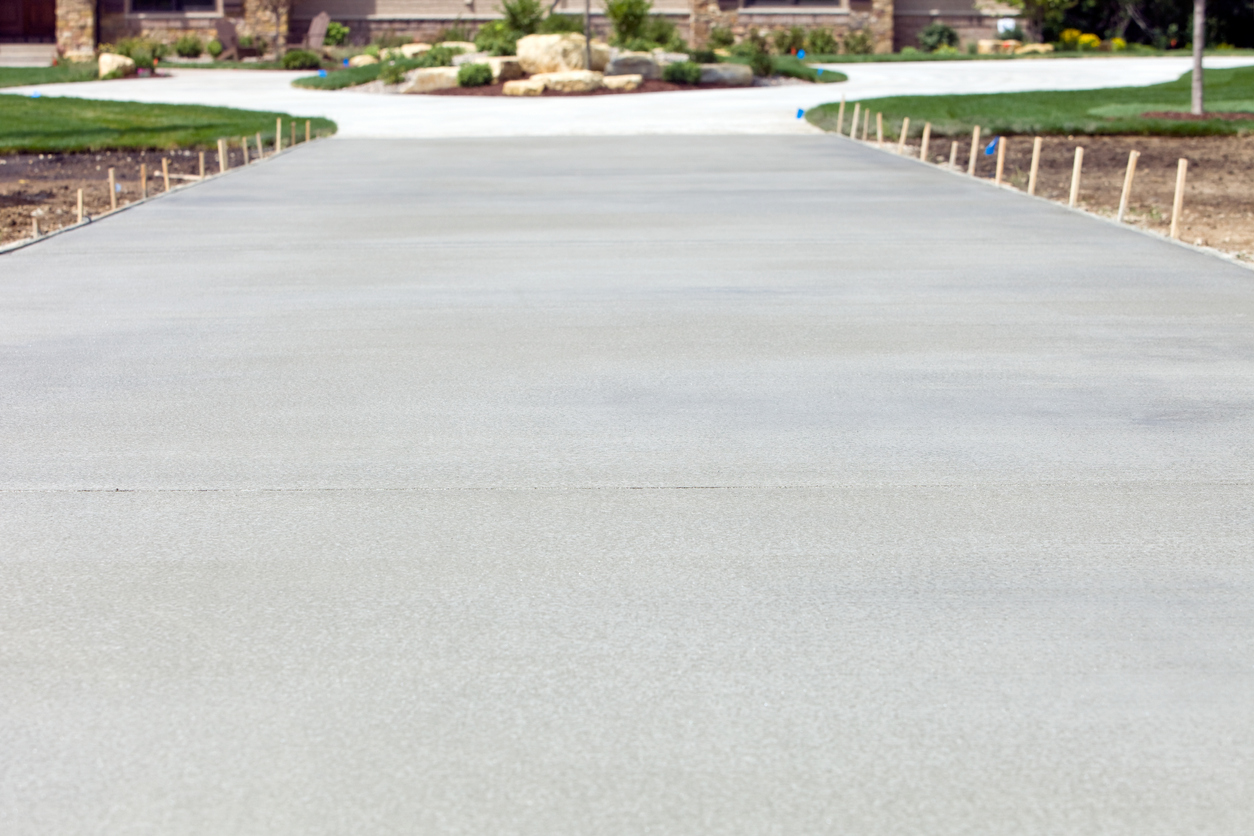 If you do not have a power washer, consider renting one from your local hardware store. When doing the pressure washing, you should try to maneuver the wand close to the concrete and far away, so that you can accurately measure the proximity required. This will ensure an even clean that keeps your concrete driveway beaming and gleaming. 
Tend the Gardens
Many people use the sides of their concrete driveway to install planter boxes. This improves the overall curb appeal of your home and brings serenity to your life that only gardening can produce. Although, it is still important to maintain your garden beds year after year. The spring months are the best time to prep your soil beds, and remove any offending or deadened foliage from the planter box. 
As well, you should try to examine the structural foundations of your garden beds at this time. This way your boxes will continue to look straight and orderly, and receive compliments and mentions from observers on the regular.
Fill the Cracks
An unfortunate side effect of concrete is that it will not last forever. Occasionally, concrete will crack or chip. This is natural as the temperature change that the seasons bring will cause the concrete to expand and contract many times throughout the year. Eventually, the structural integrity will buckle under the pressure, and cracks can start to form. However, this is no reason to despair.
If you are experiencing cracks or chips in your concrete driveway, consider calling on an expert concrete company to come and repair your driveway. This will keep it bright and beautiful for the summer, and even longer.
Apex Concrete is ready to take your outdoor space to the next level. As a professional concrete company in Calgary, we know how to customize our services to suit your style and taste. All year round, Apex Concrete is here to help you. Call us today at 403-333-6633.