There are many benefits to using concrete. It's economical, durable, and long-lasting. It can be used for a wide variety of projects because it can easily shape to fit various shapes. But some homeowners want something more aesthetic than your everyday concrete. This is where exposed aggregate comes in.
What Is Exposed Aggregate Concrete?
 This is a type of concrete that is decorative and it's a big departure from your everyday concrete. The top layer of the concrete is removed and reveals the aggregate in the concrete. Aggregate can be made of gravel, stones, sand, and other materials. So what you get are unique colors, patterns, and shapes on the top of the concrete.
 As a result, exposed aggregate concrete offers an aesthetic alternative to any project requiring concrete. It can improve the look of patios, walkways, driveways, and more. Homeowners that want an alternative to boring concrete have a far better option.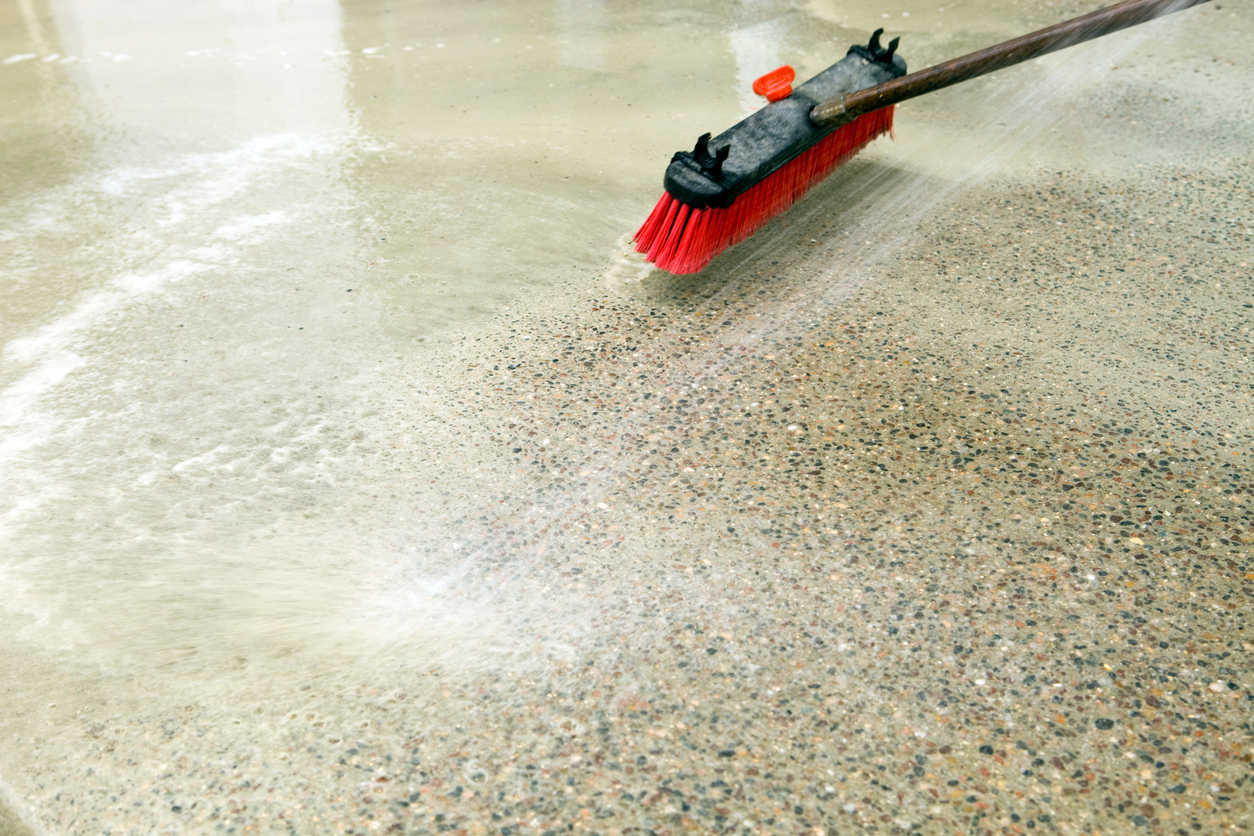 Why Invest In This Type of Concrete?
 It's important to understand that exposed aggregate concrete is more than just about aesthetics. There are several reasons why you should invest in this kind of material.
It Offers More Traction
If you're looking to use concrete for your driveway, then you should consider exposed aggregate due to the additional traction it offers. The aggregate has various textures, so you can expect your vehicles to have better stability. You'll see improved performance whether you're dealing with heavy rain, ice, or mud.
It Is More Durable
 Regular concrete has to deal with cracks and potholes that get bigger as water is absorbed and expands in extreme weather conditions. Exposed aggregate is less susceptible to these issues. The surface layer of concrete is removed which helps curb this problem. Also, the exposed aggregate starts to wear out before the concrete that is underneath it.
It Increases the Value of Your Home
 Finally, going with exposed aggregate can improve the value of your home. It can add curb appeal to your home if you're trying to sell it in a couple of years. Knowledgeable buyers also understand that there is value to this type of concrete. It lasts longer, so they won't have to put more into redoing their concrete in the future. Statistics show that exposed aggregate can add five percent to the home's value. While this isn't a big jump, it's still significant.
 These are the reasons why you should consider exposed aggregate for your next home project that requires concrete. It is far more than a simple aesthetic upgrade.
Apex Concrete is ready to take your outdoor space to the next level. As a professional concrete company in Calgary, we know how to customize our services to suit your style and taste. All year round, Apex Concrete is here to help you. Call us today at 403-333-6633.