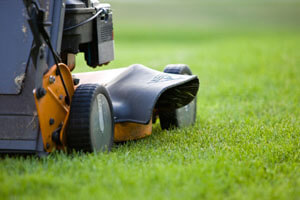 Home ownership comes with some pros and cons. While you will love the freedom of staying in your own home, you will have to take responsibility for the property maintenance. Many homeowners often feel that hiring a property management company for maintenance can be very pricey and tricky sometimes. But, it is worth your money when you consider the long-term benefit for your home. A well-maintained property not only has a better value in the market, but the price appreciation for such property also increases over the time. Considering these benefits, you may want to reconsider your thoughts on property maintenance.
How Professional Property Maintenance is Different?
Many homeowners often think of routine, corrective and preventive maintenance when it comes to their property maintenance. For your home, even a cosmetic maintenance is as important as a deferred maintenance. Quality lawn care, maintaining landscapes , and other maintenance also come under this category.
With a professional company, you never have to worry about these. They provide routine lawn maintenance and many other property maintenance services for homeowners like you. If required, they can also do some treatments and fertilizer applications to maintain your lawn and to keep it beautiful year-round.
Most Neglected Areas in Property Maintenance:
Apart from the routine and preventive maintenance, you should consider these most neglected areas as well.
Roof Maintenance:
Homeowners never opt for a roof check until it breaks. This is one of the most commonly neglected areas in property maintenance. To avoid a pricey repair, opt for an annual roof inspection.
Light Fixture Inspections:
Inspecting these minor things will take only a few minutes. However, most property owners ignore it. Talk with your property maintenance company for a basic inspection and lighting fixture maintenance. This will prevent injuries and provide sufficient lighting too.
Hot Water Heaters Check Ups:
These repairs make cost you hundreds of dollars. To avoid that, include a hot water heater inspection in regular maintenance.
Patio Maintenance:
Due to excessive downpours, drastic temperatures in winter and summer, the concrete in your patio can wear down with years of exposure. Your property maintenance company can help you choose an alternative and durable solution for your patio and pathways.
Apex landscaping and concrete is a leader in providing Calgary homeowners with landscaping and concrete services that last. Apex Concrete has the experience to design a unique space that suits your tastes and respects your budget. Transform your outdoor space into something spectacular.
Questions or comments?
Contact us by phone at 1 (403) 333-6633 or email us at [email protected]
www.apexlandscapingltd.com
Save