A common concern from landscaping projects that concrete contractors in Calgary hear from homeowners is the lifespan of certain materials used. 
Typically, this is brought up during discussions with the contractor and homeowner about using concrete edging or other materials for the landscaping layout. These are valid concerns. Homeowners pay their fair share for a landscaping project. So, naturally, they wish it would last longer and make it worth every cent. 
Learn what to expect from the lifespan of concrete edging, so you can make the right call for what's best for your landscaping project! 
What is Concrete Edging?
Concrete edging involves creating a border using concrete as a material between two types of ground. An example of this is the ground line between the garden and pawn. People opt for concrete edging for either practical or aesthetic reasons when landscaping. 
Concrete edging can give homeowners the ability to organize their garden into a more attractive layout. However, some homeowners do so for its functionality in their garden. From concrete edging, it helps to deter grass from growing into flower beds.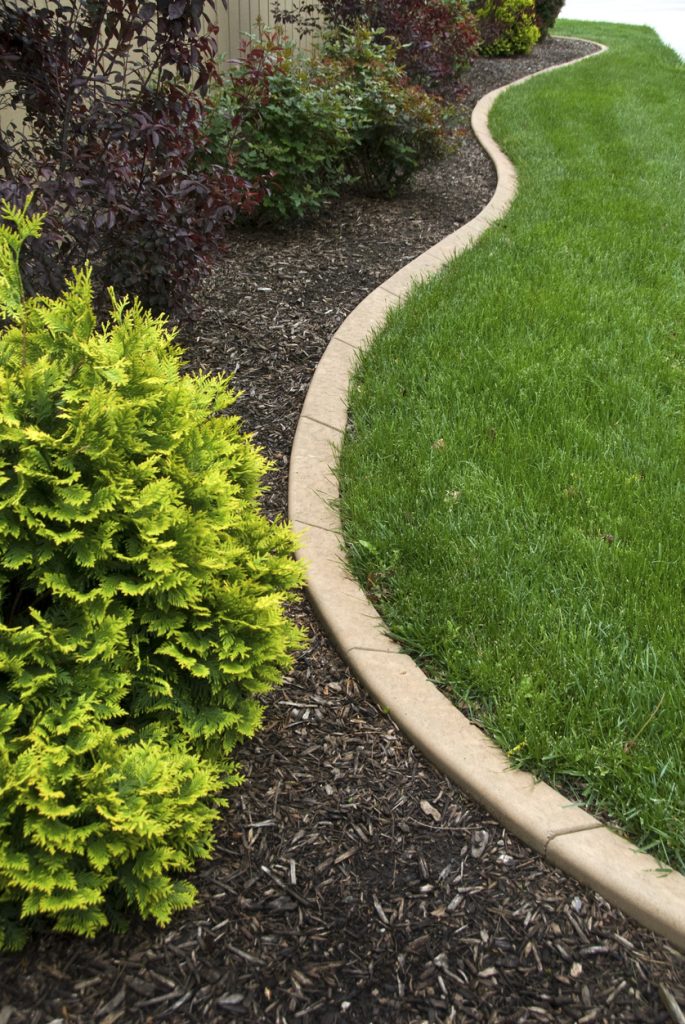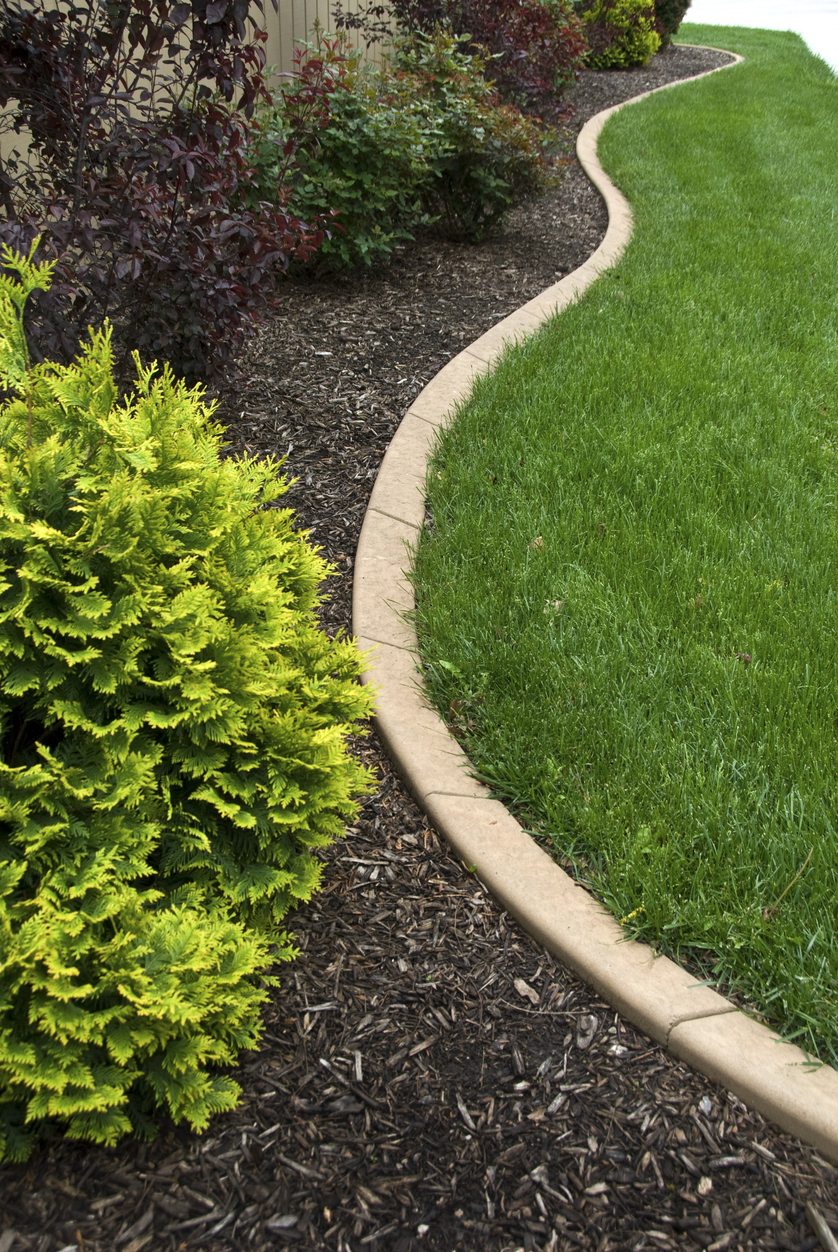 Why Use Concrete Edging?
Concrete edging has increasingly become popular for landscaping projects. Why is that? It has a lot of benefits compared to other materials! 
As you know, concrete as a material is rather durable. It's why it's the go-to choice for any means of construction. Knowing Calgary's harsh winters, it can easily withstand any frost. You also don't need to worry about damaging it if you accidentally bump it while mowing the lawn. 
It can withstand all these conditions while still looking good for a long time – 15 to 20 years, to be exact! Because of this, it requires barely any maintenance to look nice. Plus, its price is manageable enough to make it worth having. 
Is Concrete Edging Worth It?
Yes! There is a reason why it has been garnering popularity with homeowners. As you know, there are various benefits. To put those benefits into perspective is by seeing how this material adds value to your home. 
As you might know, landscaping your home can help increase its value in the housing market. Concrete edging assures your landscaping look is preserved because of its resilient composition that will last for a long time. It appeals to homebuyers since it showcases your home and surrounding area as effortlessly attractive without needing long-term work. That's great for homeowners that lead busy lives and can't make time for maintenance but wish to have a nice property.
Concrete edging is worth it even for homeowners that aren't selling since you can get the best of both worlds with this material. It guarantees a great look for many years that it practically pays itself. You can rest assured in using concrete edging for your landscaping project!
As the leading concrete contractors in Calgary, Apex Concrete is ready to take your outdoor space to the next level. Our expertise, high-quality workmanship, and landscaping services will transform your home into the oasis you've always wanted. As the top-tier professional concrete company in Calgary, we know how to customize our services to suit your style and taste. Whether it's forming a concrete patio for summer BBQs, relaying your concrete driveways, or adding the finishing touches to your home's entrance, we can execute your plan to perfection. Our concrete and landscaping services will make you fall back in love with your home. Transform your home with our concrete contractors. Contact us at 403-333-6633 or [email protected] today.