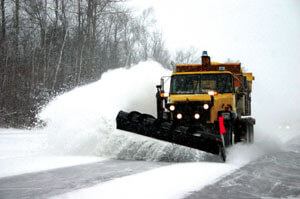 There is no way that you can predict a storm or bad winter weather conditions. When a snowstorm hits, snow may pile up in your driveway, entrance of your property and garage door. Snow removal can be very tedious with freezing rain, sleet and ice all around and unbearable temperature. A commercial snow removal service can be the best solution for this ordeal.
Benefits of a High Standard of Snow & Ice Removal:
Accumulated snow and sleet can be very hazardous. It is not an easy task to de-ice and shovel the layers of snow accumulated on your property. If not removed, these slippery snow layers can cause accidents. Our snow removal services use some of the highest standard safety equipment to keep your residential and commercial properties free of snow. They will fulfill your snow removal needs even during the most horrible snow storms.
Checklist of Services for Your Snow Removal This Winter:
Before you hire a service provider, ensure that you know what type of services they offer. Not all residential and commercial snow and ice removal services offer all types of snow removing services. Check with them if they offer de-icing services with snow removing and shoveling, winter storm preparation and haul-away services, and snow removal services on the sidewalk.
Questions to Ask When Looking for Snow Removal Providers:
Make sure to hire an experienced and licensed company for your snow shovel services. Make sure to ask them about their insurance. Many service providers charge extra for melting and sanding services. Take a quote of their types of services before you hire them.
Hire The Experienced Snow & Ice Removal Service Provider:
In order to have peace of mind for winter, always hire an experienced residential and commercial service provider that offers the types of required snow removal service you are looking for.
Contact Apex Concrete Services Ltd. today to learn more about professional and residential snow removing services.
Apex Concrete and Concrete is a leader in providing Calgary homeowners with landscaping and concrete services that last. Apex Concrete has the experience to design a unique space that suits your tastes and respects your budget. Transform your outdoor space into something spectacular. Questions or comments?
Contact us by phone at 1 (403) 333-6633 or email us at [email protected] www.apexlandscapingltd.com