The basis of all of these hip neighbourhoods in Calgary comes from creatively repurposing unconventional items. A good example of this is shipping containers turned into aesthetically pleasing public spaces.
Transform your landscaping like a shipping container through a few ideas! 
Gardening
Concrete cinder blocks have become a popular trend in garden landscaping for their versatile use. The beauty comes from being able to raise your garden bed to whatever height you please – which helps avoid kneeling or bending constantly while gardening. Also, it helps others easily see the plants you've lovingly laboured over. They also step up your garden game as garden beds built with stacked cinder blocks drain naturally!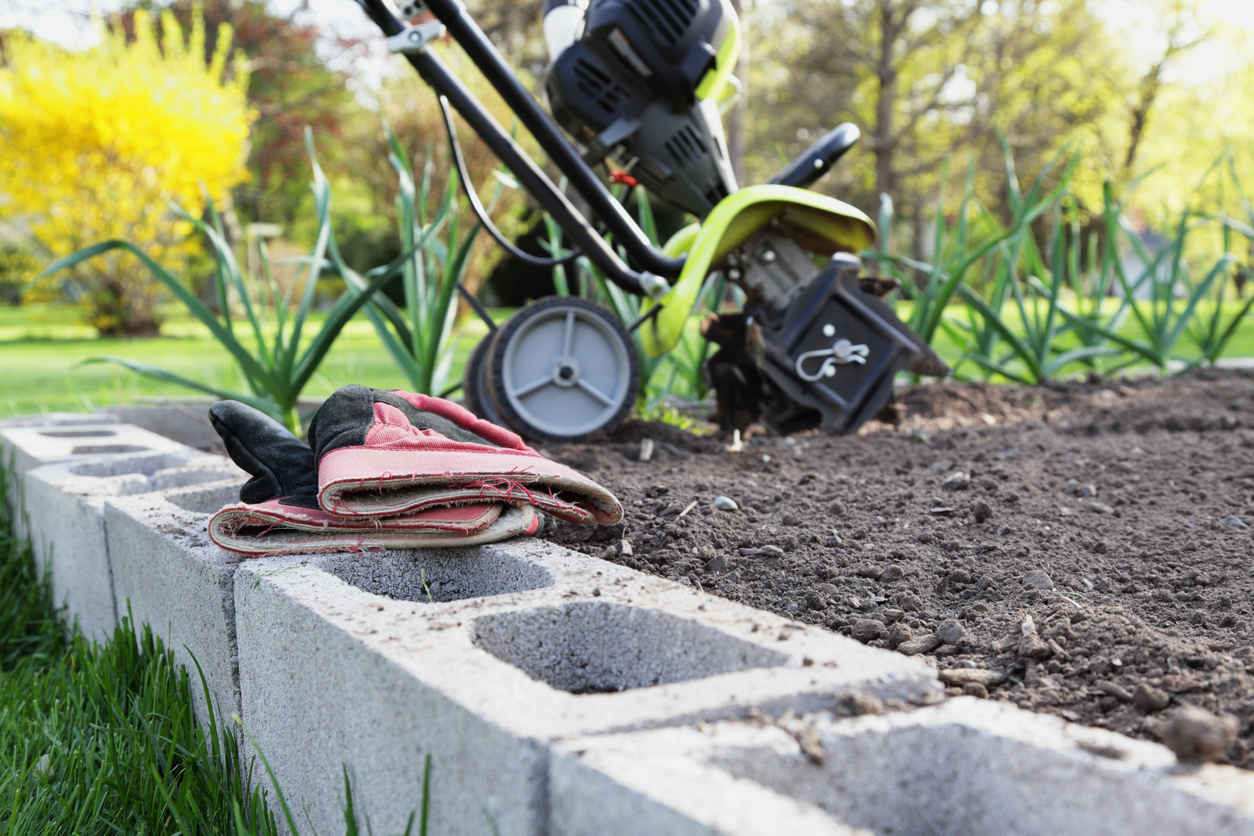 Walls
Building walls is what cinder blocks are made for – especially for separating your property! Not a fan of a cinder block's grey pallor? Don't worry about it! You can change that by painting over them. It's a fun way to show off your creative side and choose whatever colours compliment your landscape. If you make mistakes or change your mind frequently, it can be solved through painting over and allowing yourself the freedom to change your landscaping style anytime.
Fire Pit
A fire pit is a great landscaping addition for roasting marshmallows to chatting with friends. Yet, many might hold themselves back due to the price of a fire pit. Instead of buying a fire pit, you can build yourself one with cinder blocks and save! Making a fire pit is quite straightforward – with many tutorials online on how to do so. If you're apprehensive, you can always have a concrete contractor that can help while still being cost-effective. If you're willing to tackle this DIY project, you can proudly relay to your friends and family how you did it around the fire pit that you built!
Structure 
Think about cinder blocks like lego, and the possibilities to elevate your landscaping are endless. Many have created unique landscaping pieces like an outdoor bar or kitchen for the patio area. 
If those ideas are too ambitious, here are two simple additions that can boost your landscaping:
Stairs and Pathways – The structurally sound nature of cinder blocks is great for incorporating stairs into your landscaping. Pathways give a fun and imagination element by making you and others feel like you're going through a beautiful miniature journey. 
Seating – You can build a chair, couch, or bench out of cinder blocks in creative ways. If you're worried it won't be comfortable, add seat cushions to add a little pop of colour to contrast with the cinder block's plain grey colour.
Apex Concrete, as one of Calgary's top concrete contractors, stands ready to improve your outdoor living experience. Our experience with high-quality construction and landscaping solutions will turn your property into the haven you call home. We'll adapt our concrete pours to suit your style vision as the top-tier expert concrete business in Calgary. We can implement any idea to suit your hardscaping needs, whether it's building a concrete patio for summer BBQs, mending your concrete roads, or putting the final adjustments to your home's entrance. Our concrete and landscaping services can help you rediscover the joy of owning a house. With the help of our concrete contractors, you can completely transform your property. Call us today at 403-333-6633 or email us at [email protected]