One of the most interesting pathway designs is interlocking stone. You can combine exciting colours and unique designs to make an invitation to your home that is hard to miss. Plus, with proper landscaping and planning, you can genuinely improve the curb appeal of your home. However, the front of your house isn't the only place for interlocking stone.
Concrete contractors in Calgary would certainly give you different suggestions for how to use interlocking stone. They might suggest a patio area, fire pits, stairways, or even a lovely gazebo. Overall, if you can think of an area that would use concrete or stone, you could probably replace it with your own style of interlocking design. You can find inspiration for some of these unique tacts below.
Calgary Interlocking Concrete Stone Ideas
Patios
One of the best places for you to utilize the wonders of interlocking stone is on your patio. Don't have a patio? No problem, make one from interlocking stones! Indeed, it is that simple. Plus, one of the best benefits of interlocking stone is that you can choose the exact dimensions of your area. This versatility lets you choose a patio that extends from one side of your home to the other, halfway, or straight out into your backyard. 
 Fire Pits
Another place where all types of interlocking stone shine is around a fire pit. First, you can make the firepit entirely out of stone, but you can also think bigger. For example, with the help of concrete contractors in Calgary, you could make a lovely border around the pit. Indeed, you may even enjoy extending it further out so that you can have a flat and comfortable sitting area.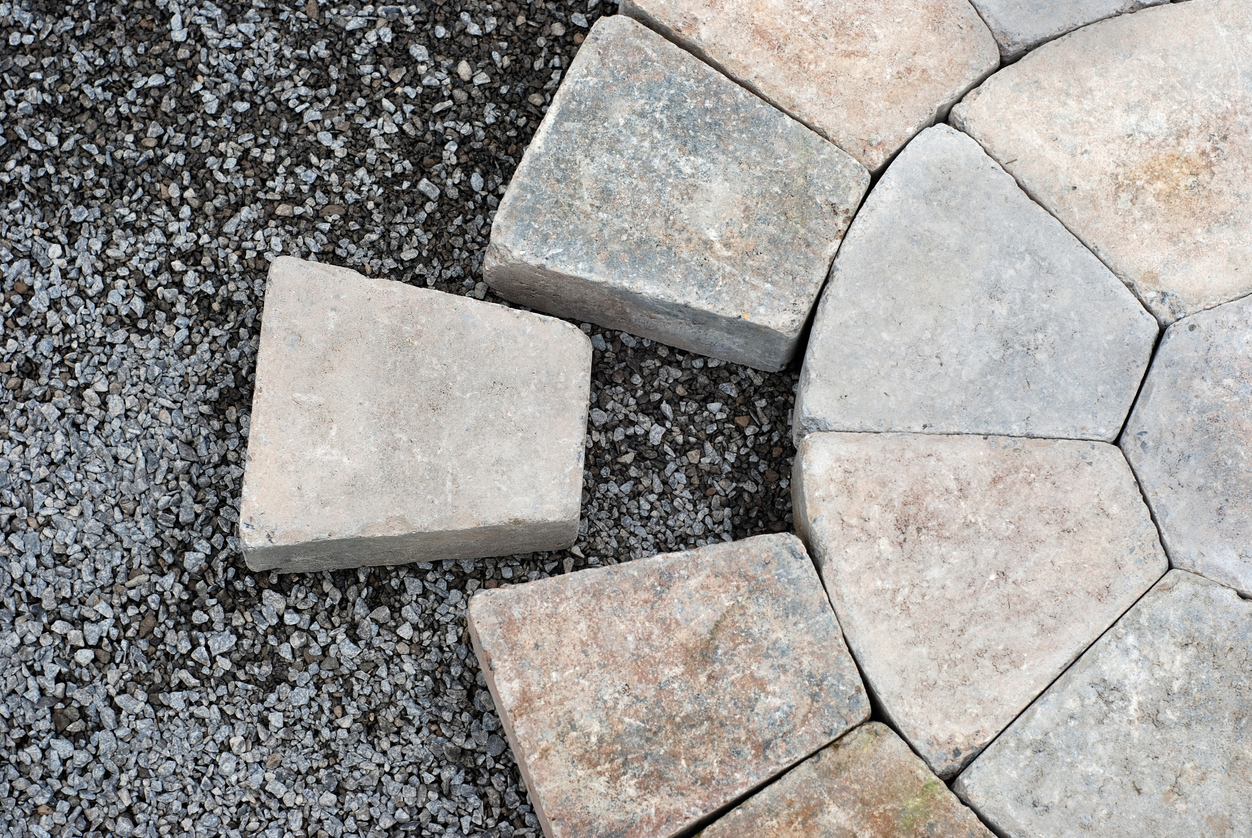 Stairways
Stairways are another area vastly improved with interlocking stones. However, it is worth noting that exterior stairs are the better option for rock, as it may seem out of place inside your home. Although that does not diminish the value of them, as they make a fantastic greeting at the front or back of your domicile. 
Gazebos
The final entry on our list is also the grandest. Gazebos are a wonderful way to enjoy the beauty of your property in relative comfort. The addition of interlocking stones only serves to better the experience. Plus, with such a large area, you can really get a variety of stones and colours that will entice the eye and ease pleasant conversation. 
Get Started on Your Interlocking Stone Project!
Apex Concrete is ready to take your outdoor space to the next level. As a professional concrete company in Calgary, we know how to customize our services to suit your style and taste. All year round, Apex Concrete is here to help you. Call us today at 403-333-6633